The current metaverse might look less like a coherent virtual reality and more like the framework of something potentially revolutionary that doesn't mean it's not already making waves. Some of the world's largest and most profitable tech and hardware developers are already pouring millions of dollars into R&D. That means there's already a market for metaverse stocks—but what is a metaverse stock?
A metaverse stock is a financial asset that represents ownership in a company or project that is building a virtual world, also known as a metaverse. Metaverse stocks can be bought and sold on exchanges just like traditional stocks, and they offer investors a way to profit from the growth of the metaverse economy.
If you've considered investing in the metaverse, take a moment to learn more about metaverse stocks. Not all metaverse companies are expected to perform as well as others, and your investment portfolio should reflect that. In this brief overview, we'll explore what a metaverse stock is and quickly advise you on some of the top options for your consideration.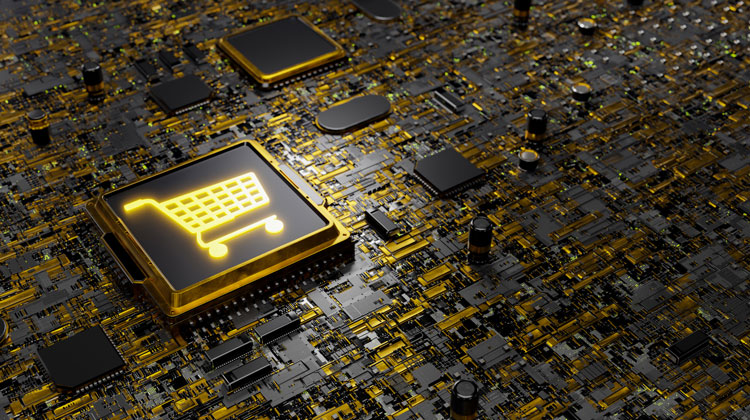 Understanding What the Metaverse Is
Before we get into the nitty-gritty details, let's talk about what the metaverse is. In the simplest of terms, the metaverse is a virtual world that people can visit and interact with using avatars. It's an online space where people can meet, socialize, work, and play without ever having to leave their computer screens.
The term "metaverse" was first coined back in 1992 when science fiction writer Neal Stephenson published his novel, Snow Crash. In the book, Stephenson describes the metaverse as a virtual world where people can interact and live. Stephenson's vision of the metaverse has since inspired many of the current crop of virtual worlds being developed, such as Second Life, Meta, and Roblox.
Defining "Metaverse" Stocks
At first glance, a metaverse stock may sound a lot like a stock you'd purchase in the metaverse. But the current virtual landscape isn't quite developed enough to offer its own stock market. Instead, a metaverse stock is just a financial asset that represents partial ownership of a company or project that is developing the metaverse.
Like any other stock option, you can invest in metaverse stocks through a traditional exchange or investment firm. However, not all companies involved in the development of virtual worlds are publicly traded. Therefore, you'll have to do some digging to find the top metaverse IPOs.
What Makes a Company a "Metaverse" Stock?
Simply existing in the tech world doesn't make a company a metaverse stock. While plenty of existing tech firms are currently working on their own 3D virtual realities, a company like Tesla wouldn't qualify because their products and developments simply don't relate.
To be considered a "metaverse" stock, the company must be actively working on a virtual 3D world where people can interact and engage with the landscape around them. Alternatively, the company could be involved in the development of hardware related to the metaverse. This extends to 3D glasses and platform-based hardware.
Top Metaverse Stocks to Consider
Now that we know what a metaverse stock is, let's take a look at some of the top options for your consideration:
Meta (FB) – Meta is the parent company that oversees Facebook. The company rebranded itself in the last year to emphasize a shift towards the metaverse. Currently, Facebook's 3D virtual world is still under development but the company has been transparent about its growth and expected outcomes.
Oculus VR (OCUL) – Oculus VR is a subsidiary of Facebook and is one of the leading developers of virtual reality technology. The company's flagship product, the Oculus Rift, is a VR headset that allows users to experience immersive 3D environments. Oculus is also working on a number of other virtual reality products, including the Oculus Go—a standalone VR headset—and the Oculus Quest.
Alphabet (GOOGL) – Alphabet is the parent company of Google and is one of the largest tech companies in the world. While Alphabet does not have a dedicated virtual reality division, it is heavily invested in the technology. For example, the company's Daydream platform is a software ecosystem for mobile virtual reality. In addition, the metaverse could see the return of Google's infamous Google Glass.
Microsoft (MSFT) – Microsoft is a major player in the virtual reality space thanks to its partnership with Facebook's Oculus VR. The two companies jointly developed the Oculus Rift virtual reality headset, and Microsoft also has its own line of VR headsets called the HoloLens.
Although these companies make up just a small section of the metaverse world, they are likely to become the biggest players in the industry.
Final Thoughts
The metaverse is still in its early stages of development, but it's already caught the attention of some of the world's largest tech companies. By taking the opportunity to invest in leading metaverse stocks, you could contribute to the future of the Internet and make a small fortune in the process.