Stocks get a lot of attention, and understandably so. After all, it is called the stock market. Yet, if you speak with a financial adviser, they'll likely recommend that you invest your money into a mutual fund rather than individual stocks. So, if you've never considered this type of investment, you're probably asking yourself, "why invest in a mutual fund?"
Investing in a mutual fund can offer many benefits, including diversification, professional management, liquidity, and affordability. They are generally safer than individual stock investments and provide opportunities for all income levels. If you're looking for a safe long-term investment, a mutual fund is your best bet.
If you are new to investing, this post will give you a brief look into mutual funds and explain why they are often a better investment than individual stocks. Use this information to plan for your financial future and grow your portfolio for success.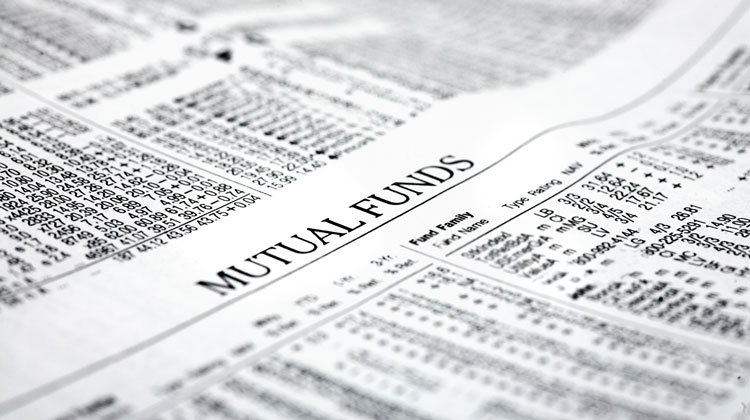 What is a Mutual Fund?
A mutual fund is an investment vehicle that pools money from many investors and then invests it in a diversified portfolio of securities. Mutual funds are managed by professional money managers, who attempt to produce capital gains and/or income for the fund's investors.
Some of the largest financial institutions in the world currently manage and operate mutual funds, including:
T. Rowe Price
Vanguard
Fidelity
Merrill Lynch
JP Morgan
When you invest with the mutual funds, you benefit from their expert understanding of the market and can earn stable 15% returns from year to year.
What are the Benefits of Investing in Mutual Funds?
There are many benefits to investing in mutual funds, including:
Diversification – Mutual funds offer investors the ability to diversify their portfolios with a single investment. When you invest in a mutual fund, you are buying a basket of securities that may include stocks, bonds, and other asset types. This diversification can help to reduce your overall risk.
Professional Management – Mutual funds are managed by professional money managers, who have the expertise and experience to make investment decisions on your behalf.
Liquidity – Mutual funds are very liquid, meaning you can buy and sell your shares at any time.
Flexibility – Mutual funds offer investors a great deal of flexibility. There are many different types of mutual funds available, so you can choose an investment that meets your specific goals and needs.
Affordability – Mutual funds are also very affordable, with some funds available with no minimum investment requirements.
For these reasons, mutual funds are often a preferred option for long-term investors hoping to earn a passive retirement income. Within 15 years, a simple $50,000 investment could grow to more than half a million dollars.
What are the Risks of Investing in Mutual Funds?
As with any investment, mutual funds are not 100% risk-free. They are safer but there are still some risks to be aware of when investing. These include:
Market Risks: Like individual stock investments, mutual funds are subject to market risk, which is the risk that the securities in the fund will lose value.
Management Risk: Mutual funds are also subject to management risk, which is the risk that the fund's managers will make poor investment decisions.
Expense Ratio: Mutual funds also have an expense ratio, which is the percentage of the fund's assets that are used to pay for the fund's expenses.
Although the risks are largely outweighed by the benefits, always take time to research the fund before investing to better understand the potential risks.
How to Invest in a Mutual Fund
There are many ways to invest in mutual funds but the most common approach is to open an account with a brokerage firm. By working with a registered broker, you'll be able to choose from a wider selection of mutual funds, and benefit from the protection of their expertise and market knowledge.
Alternatively, you can invest in mutual funds directly through a mutual fund company. Many companies offer investors the ability to set up an account and make personalized investments online. If this sounds too risky, you can also invest through a financial adviser. Advisers have in-depth knowledge of the investment process and can walk you through the various types of mutual funds:
Money Market Funds – Money market mutual funds invest in short-term debt instruments.
Balanced Funds – Balanced mutual funds invest in a mix of stocks, bonds, and other securities but are subject to interest rate risk.
Index Funds – Index mutual funds track a specific index, such as the S;P 500, and are subject to market risk.
Exchange-Traded Funds – Exchange-traded funds are similar to index funds but are traded on an exchange like a stock and are equally subject to market risk.
Whichever option you choose, be sure to research any mutual fund before investing to make sure it meets your investment objectives.
The Bottom Line
Mutual funds can be a great way to invest, but there are some risks to be aware of. Be sure to research your options before investing and always track your growth over time. They may be a safer investment but there's no guarantee that you'll become a millionaire overnight.