There may come a time when you find that you suddenly have more money than anticipated. Perhaps you won a small lottery, or a family member left you their inheritance. Whatever the reason, you're probably wondering what to do with it. Some may be tempted to invest the money, while others may consider paying off their mortgage early. But which choice would be better in the long run?
Depending on the interest and the stipulations of your mortgage, it may be financially wiser to invest money rather than pay off your debt. However, it's usually best to pay off large or expensive sums of money before investing in stocks, bonds, or futures. Otherwise, all of your earnings will be swallowed up by the interest on your mortgage.
Keep reading to find out more about your options and learn why it may be wise to wait until you're free from high-interest rates. We'll cover both opportunities and share some insight into how you can make the most of a sudden surge in savings.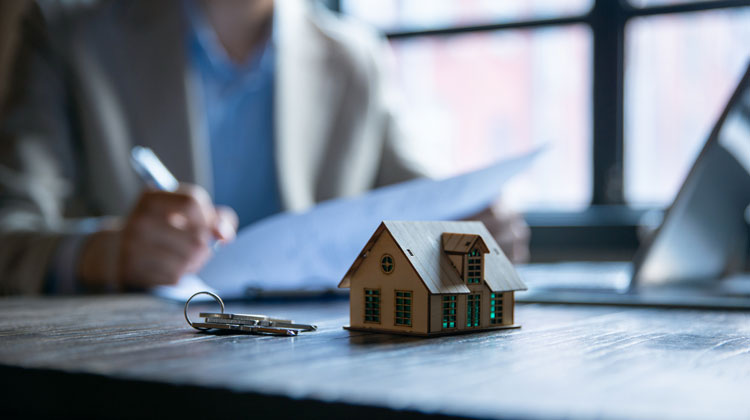 What You Need to Know About Your Mortgage
Before you simply invest a large sum of money, consider the stipulations and current condition of your mortgage. A mortgage isn't simply a sum of money loaned to you for free. It's ruled over by a set payment plan with clear and agreed-upon interest rates. For most mortgages, these rates hover between 4% and 5%, depending on the length of your mortgage.
30-year mortgages generally have higher interest rates, but monthly payments are far lower. 15-year mortgages usually have slightly lower interest rates but you'll pay more from month to month. However, if you're currently stuck with a subprime mortgage, your rates could be as high as 8% to 10%. In this case, you'll pay tens of thousands of dollars more on your mortgage than what you took out.
How Interest Rates Can Affect Your Decision
These terms can greatly affect whether you should invest or pay off your mortgage. Smart investments earn money through compounded interest. For example, if you invested $50,000 into a mutual fund with annual returns of around 12%, you wouldn't start to see a significant increase in your earnings until after the fifth year.
During that time, you'll still have to make payments on your mortgage, as well as on the interest added to your loan. Your investment might not start paying off until years later when you can finally pay off your mortgage for good. Yet, during that time, you'll spend more on your debt than you really need to.
Instead, it's usually best to pay off as much of your mortgage as you can if you're saddled with expensive debt and high-interest rates. Once your debt is more manageable, then you can invest.
When Is It Better to Invest the Money?
While it may seem like it's always better to just pay your mortgage, you'll be surprised to know that many financial advisers say the opposite. If you've already paid a fair amount of your mortgage and your interest rates are manageable, you'll likely do better by investing the money. Let's look again at the example from early.
If you invested $50,000 in a mutual fund with annual average returns of 12%, you might not cover the entirety of the interest from your earnings but, in time, it will grow substantially and soon surpass the amount you're paying in interest on your mortgage.
To simplify this, if you keep that amount of money invested for the entire duration of your mortgage, the 12% returns will far outweigh the 4% interest on your mortgage.
Are There Any Risks to Invest Instead of Paying?
As with any investment, there is also a bit of risk. Stocks, mutual funds, and even bonds can lose value during an economic downturn, which could affect your finances. Therefore, it's crucial that you understand and settle on a level of risk tolerance.
A good rule of thumb is to keep three to six months' worth of living expenses in liquid and available cash so you can cover any outgoing costs in the case of an emergency, such as the loss of a job or a medical issue. Once you have this cash buffer, you can start to invest the rest of your money.
The Bottom Line
At the end of the day, the best decision for you will likely come down to a mix of interest rates, comfort levels, and financial stability. If you're swimming in debt with a high-interest rate, then you should probably focus on paying that off first.
However, if you have a manageable mortgage with a lower interest rate, then investing may be the better option for you. Just remember to weigh the risks and rewards of each decision before making a final choice.